Welcome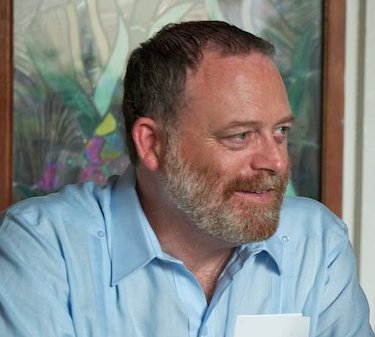 Welcome to the Curriculum Vitae (CV) of Mark J. Spalding. You may browse Mark's CV by section, or download the complete CV in formatted PDF form or in plain text format. If you have any questions, please feel free to contact Mark.
Biography
Current Position
The Ocean Foundation, President, and Chair of the Board of Directors
Biography
Mark J. Spalding has devoted his career to promoting true sustainability: the economic, social, and environmental well-being of communities that enables them to thrive. To fulfill his role as the first President of The Ocean Foundation, Mark brings diverse legal, international, and consulting skills honed over a two-decade career. Using his formal undergraduate training to pursue both a law degree and a masters in Pacific international affairs, he has worked extensively in tri-national efforts in Mexico, the U.S., and Canada, as well as many other countries in central and south America, and around the world.
Mark J. Spalding is an authority on international environmental policy and law. His research interests relate to marine conservation as well as trade and the environment. Mark's current research projects include the protection of marine mammals and conservation of their habitat; reduction of ocean noise pollution; establishment of new marine protected areas in the Sea of Cortez and in the Caribbean; and interactions between climate change and oceans. From 1995 to 2000, he coordinated a multinational effort to save Laguna San Ignacio in Baja California Sur, the last pristine birthplace of the Pacific Gray Whale. From 2003 to 2006, he headed up the Alaska Oceans Program, which supported ecosystem-based advocacy efforts to reform fisheries management, increased ocean literacy in Alaska, fostered the creation of a Shipping Safety Partnership, and supported national and international work to promote sustainable seafood choices.
Mark is the former Director of the Environmental Law and Civil Society Program, and Editor of the Journal of Environment and Development, at the Graduate School of International Relations & Pacific Studies (IR/PS), University of California at San Diego. In addition to lecturing at IR/PS, Mark has taught at Scripps Institution of Oceanography, UCSD's Muir College, UC Berkeley's Goldman School of Public Policy, and University of San Diego's School of Law. Mark, who has been practicing law and acting as a policy consultant for 25 years, was the chair of the environmental law section of the California State Bar Association from 1998-1999.
During 2003 and 2004, Mark was a Sustainability Institute, Donella Meadows Leadership Fellow where he worked on applying systems analysis to federal fisheries management problems, and in 2004 he served as the first SeaWeb Senior Fellow, where his project focused on the viability of a large scale corporate markets campaign for four major seafood species. He was a research fellow at UCSD's Center for U.S.-Mexican Studies in 1998 where he studied Mexican protected areas management.
In addition to spending ten years mentoring and teaching students at UC San Diego and other institutions of higher education, Mark has volunteered considerable amounts of time and energy to service to the government and to the boards of non-profit organizations. He is an advisory board member of SuMar, Eco-Alianza Loreto A.C. and the Collaborative Institute for Oceans, Climate and Security, as well as an advisory council member of the Western Hemisphere Migratory Species Initiative. Mark also serves on the Thought Leaders Council for Island Press. He is chair emeritus of the National Board of Directors of the Surfrider Foundation, former chair of the Advisory Council of the National Whale Conservation Fund, and former chair of the Board of Directors of both Pro Peninsula and One Earth One Justice. He is the former executive director of the San Diego Foundation's Orca Fund.
Through the end of the Clinton Administration he was a member of a Presidential & Congressional Advisory Committee on U.S.-Mexico environmental border relations, the Good Neighbor Environmental Board. Mark holds a B.A. in history with Honors from Claremont McKenna College, a J.D. from Loyola Law School, and a Master in Pacific International Affairs (MPIA) from the School of International Relations and Pacific Studies at the University of California San Diego, from which he received the Alumni of the Year award in 2011. Other well-deserved awards include the 2000 UCSD Joseph Grunwald Award for Promotion of Inter-American Understanding and the 1999 Loyola Law School Board of Governors Alumni Award for work on the U.S. Mexican Border.
When he is not in the Caribbean, Mexico or on an airplane, he can be found at his 220-year-old farm in Maryland, which always has something in need of repair, husbandry or stewardship. He believes that long walks followed by good food, good conversation, and good wine shared with good friends is the best way to spend time not working. Mark is an avid reader and loves to travel. While his Formula 2 racing career was curtailed by an accident in Turn Nine at the Ontario Motor Speedway, Mark still accelerates out of the curves like Juan Manuel Fangio.